Laboratory Medical Billing Services
Made for Maximizing Lab Revenue
See how your lab can recover more revenue that traditional medical billing companies leave on the table – at your expense.
Start earning more today with a laboratory medical billing partner with true expertise.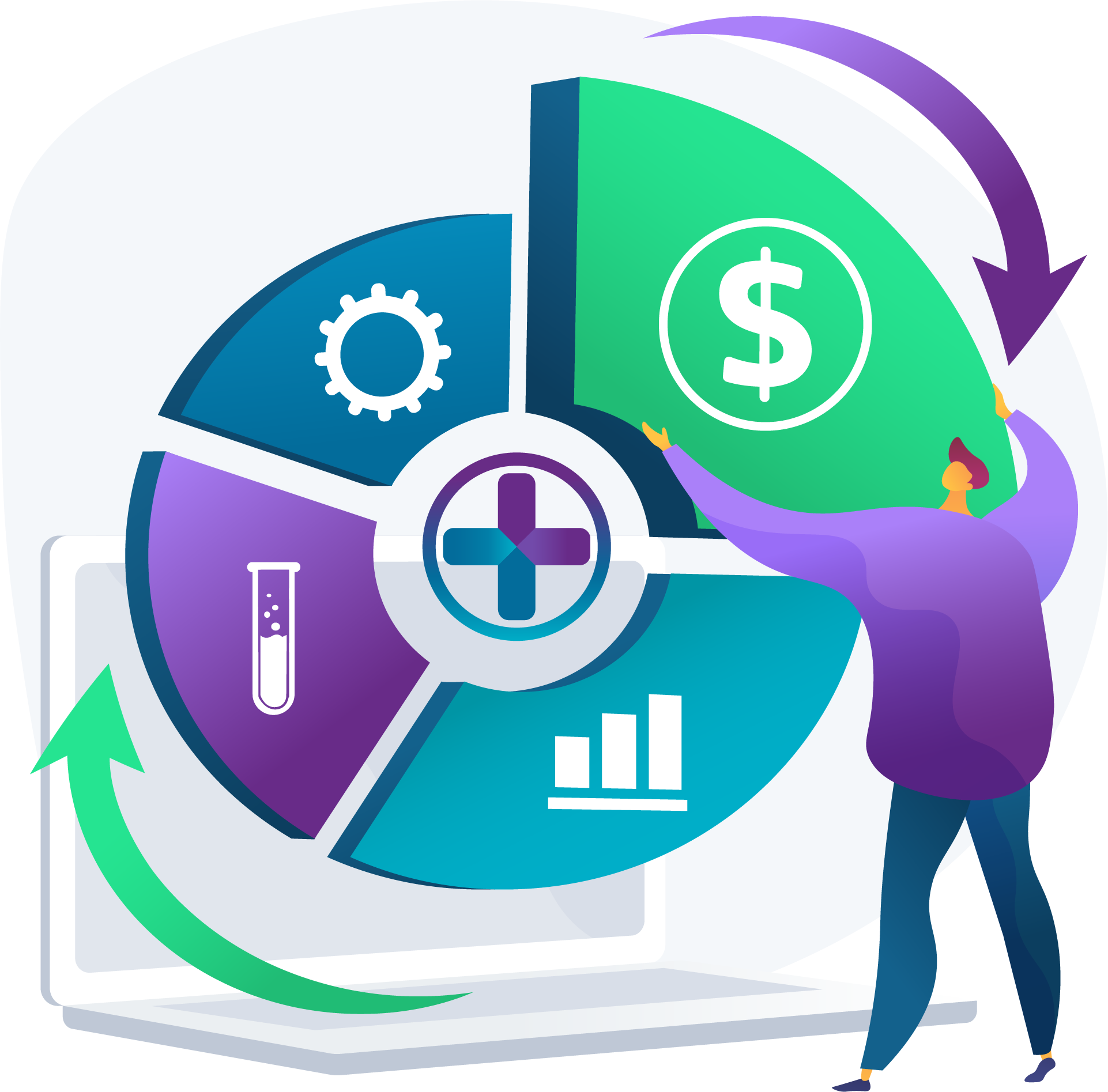 Get real laboratory expertise
Other vendors are focused on higher-dollar medical claims and lack the knowledge required for complex lab claims.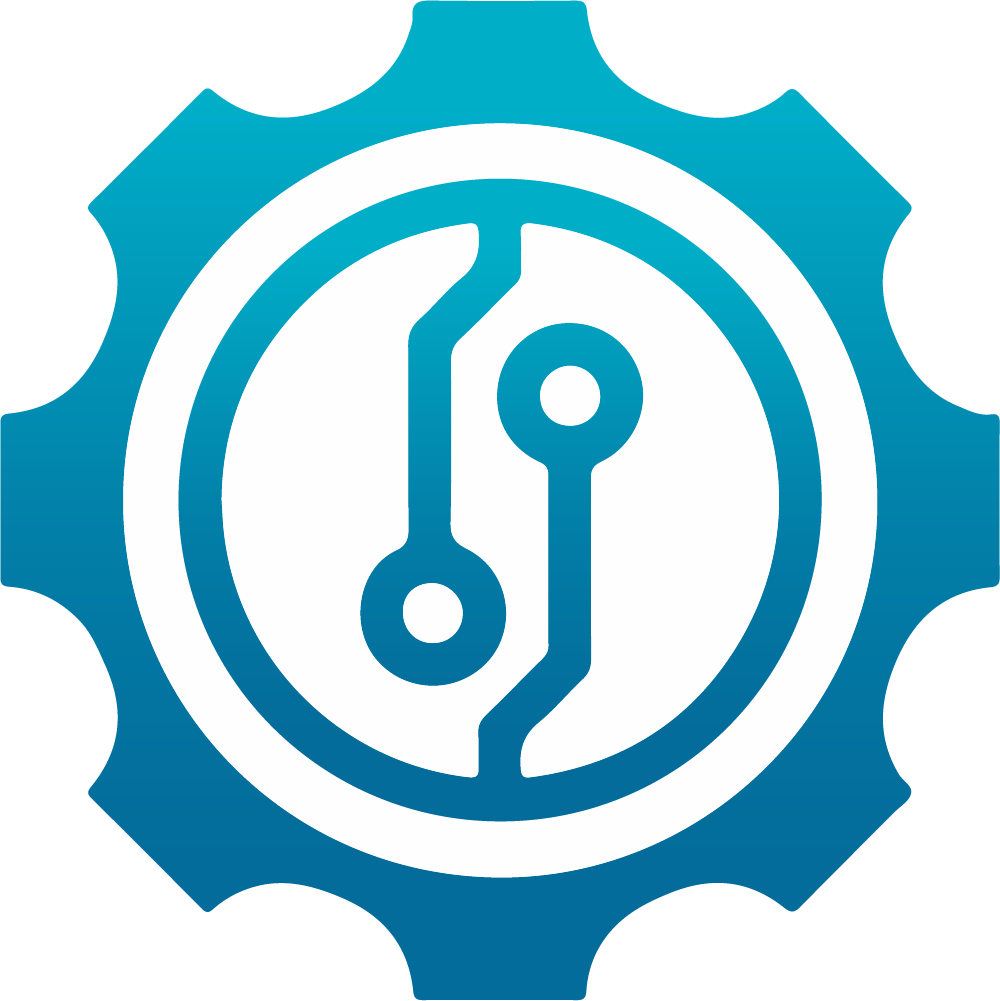 Take control of your laboratory medical billing
Get services based on your unique needs from custom reports to automations and payment portals branded to your lab.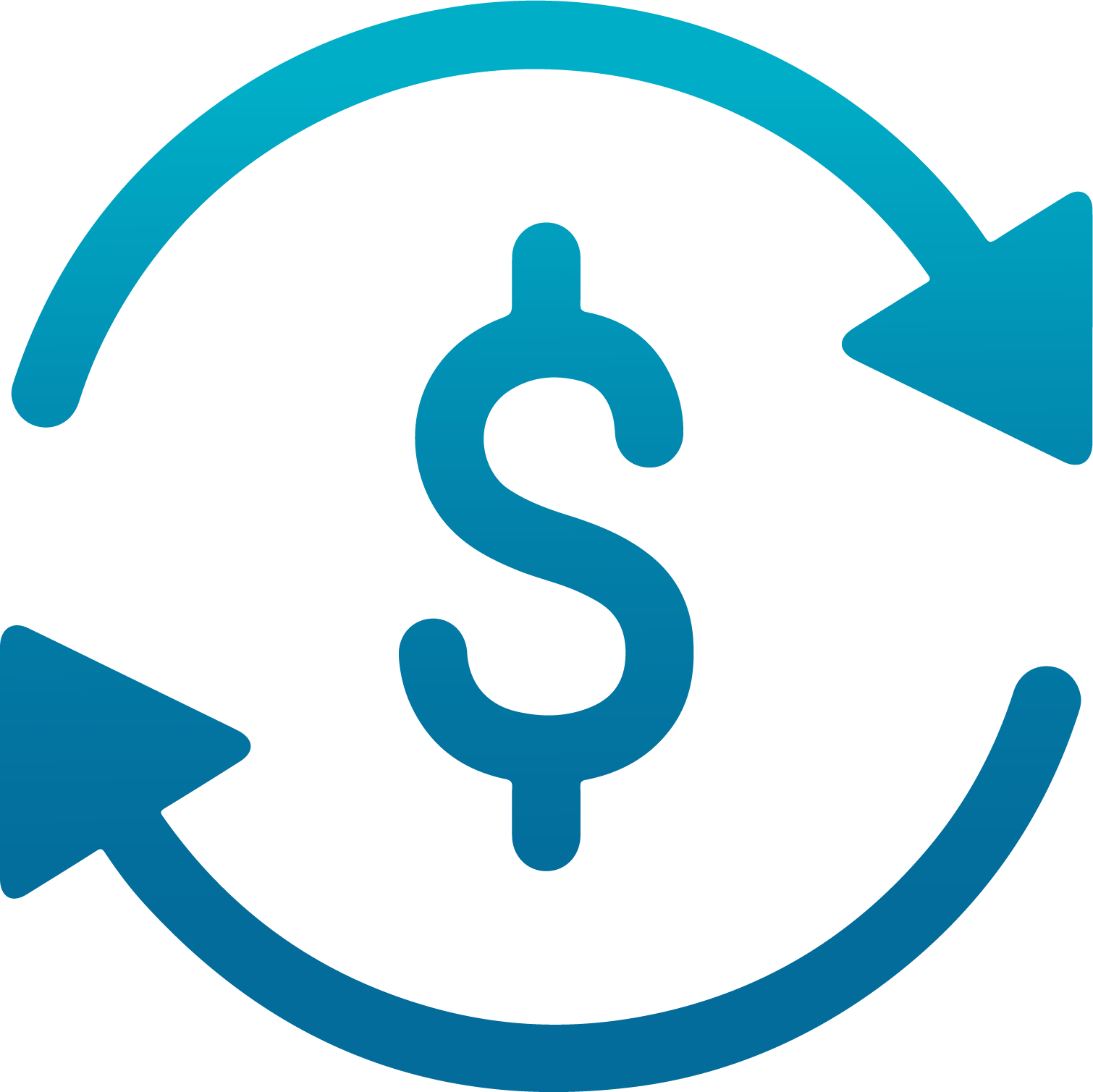 Earn more revenue
Get paid faster for less effort with full-service laboratory medical billing at transparent, all-inclusive pricing.
Better Laboratory Medical Billing Starts Here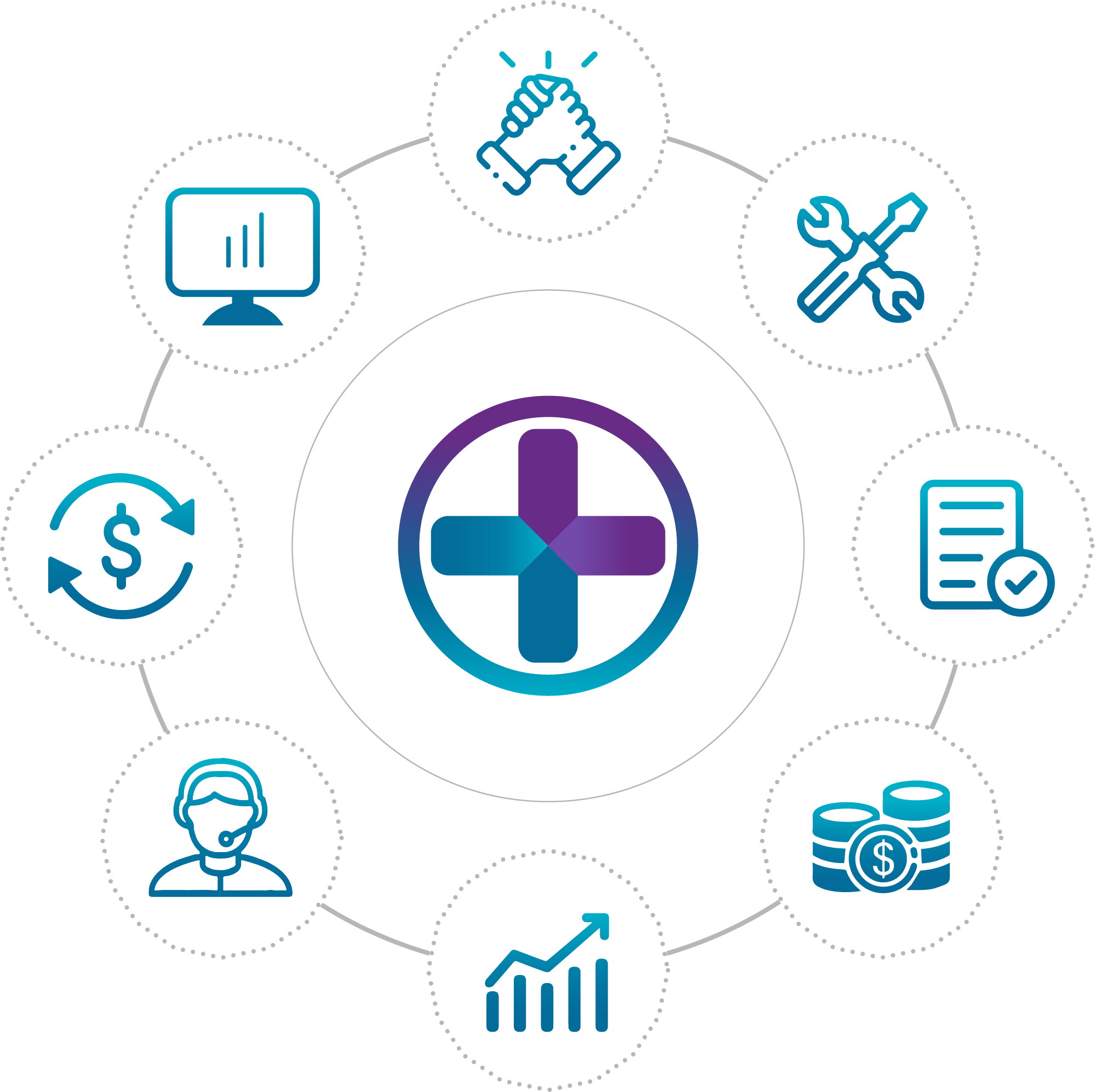 Claim Scrubbing & Automations for Lab Claims
Software developed in-house exclusively built to manage the complexities of laboratory claims. Includes eligibility, prio-authorization, and custom rule engines that your lab can specify.
Access to Financial Data & Custom Reports
Labs can access their data anytime, anywhere with our client portal. Create custom reports that your lab needs based on your unique needs, and make better, data-driven decisions for your facility.
Laboratory Reimbursement Expertise
Our team has worked in the laboratory reimbursement space for over 25+ years. Leverage our experts when navigating a billing enviornment for your lab with expertise on compliance, payer requirments, reimbursements, test menus, and more.
Unparalleled Patient & Client Support
Our team is 100% on-shore and available to answer you and your patients needs. Clients have dedicated account managers and our entire team to connect with instantly. Labs collect more, faster with our patient payment portals and experienced staff that can answer any question about a bill.
End-to-End Laboratory Medical Billing Services
Claim Scrubbing
Data integrity checks, payer management rules, coding and document requirements.
Insurance Billing
Automated and pre-checked billing sent to all commercial and private payers.
Patient Statements
Automated demographic input and checking, customized statements, and collection calls.
Remittance Posting
Timely postings accompanied with monthly breakdowns of performance by test, clinic, provider, and more.
Insurance Collections
Denial management, follow-up, and corrections all directed by our on-shore team.
Automations and Integrations
Electronic data entry and processing is compatible with any exisiting LIS system.
Financial Reporting
Real-time access to analytics, trends, KPIs, and customizable reports.
Compliance and Security
Regulatory compliance procedures and protocols with HIPAA, federal, and state regulations.
Client Billing
Tools, reporting, and dashboards utilized to self-manage or have our team handle client billing.
Patient Services Team
100% U.S.-based staff answer all patient questions and collect payment via phone or online.
In-house Development Team
Our proprietary software was built by our team who are constantly improving our technology and available to you.
Account Managers
Each client has the support of a dedicated account manager who keeps you informed on your performance and answers all questions.
"What if I'm Out of Network?"
We cater pricing to each lab's unique needs and network status. If your lab is out of network, we can still work with you to handle all lab billing services and share our partners who can help you get credentialed.
"Can you integrate with my LIS?"
We work with both well-known and homegrown LIS systems and can integrate through HL7, API, and any other connection.
"What if I have a contract with a current vendor?"
We can begin the implementation process 8-16 weeks before a go-live date and can separate claims billed under a previous vendor.
"How will I know how my lab is performing?"
You're provided with access to real-time data and reporting in a web-based financial portal as well as dedicated account managers. See every KPI anytime without waiting on us. Reporting requests and questions are always answered within two days or less.
"What will it cost me to switch?"
Nothing. We have no startup or implementation fees. We only get paid when we start getting your claims paid.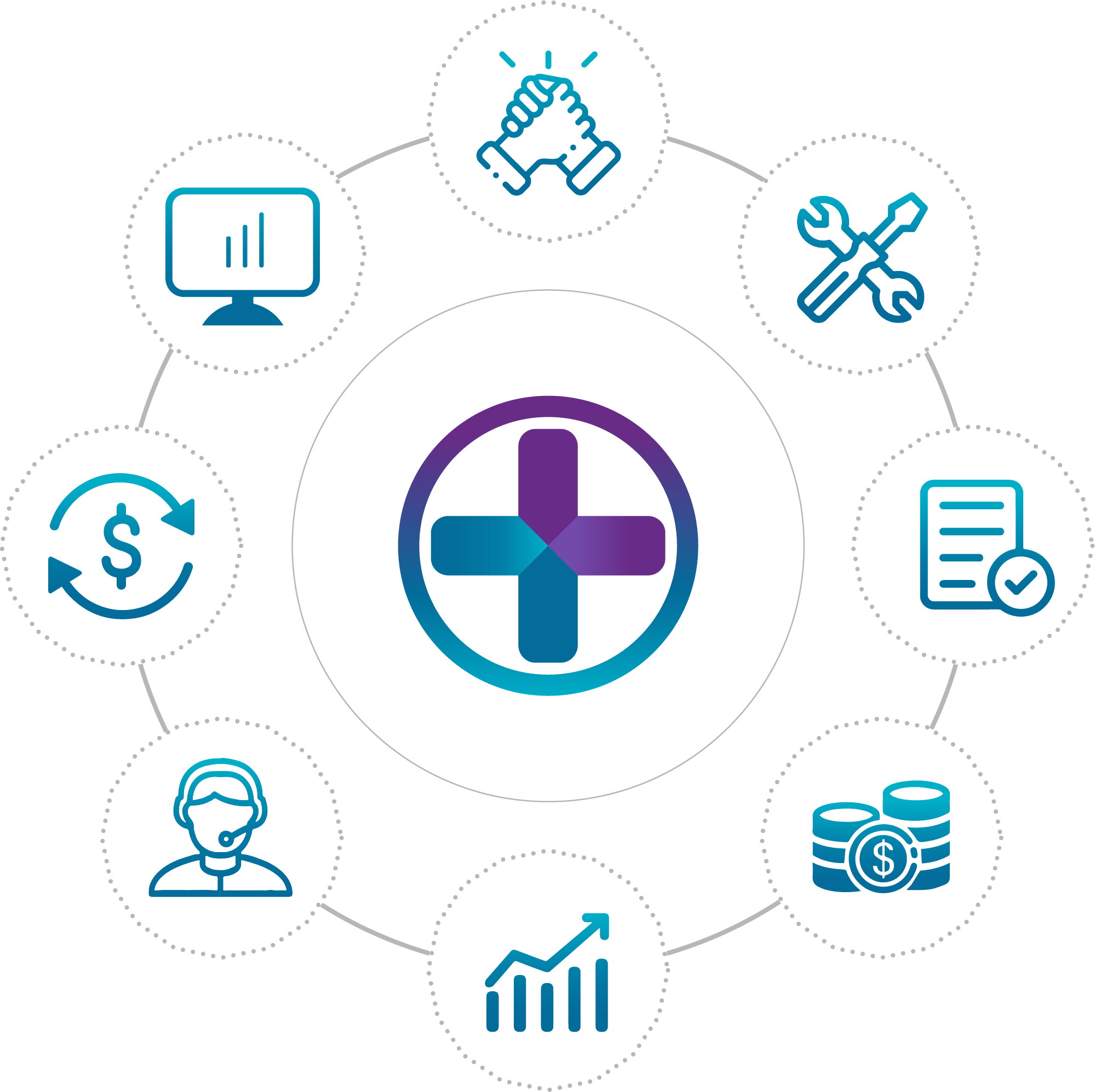 Why Choose Phytest Over In-House Teams or Traditional Medical Billing Companies?
1. Expertise You Can Trust: Our team of seasoned billing professionals specializes in laboratory medical billing. Benefit from our in-depth industry knowledge, ensuring accurate coding, compliance, and maximized reimbursements.
2. Cost-Efficiency: Say goodbye to the overhead costs associated with in-house billing. With StreamlineLab, you only pay for the services you need, reducing operational expenses and increasing your laboratory's overall profitability.
3. Faster Reimbursements: Speed up your revenue cycle with our streamlined billing processes. Our dedicated team ensures prompt submission of claims, reducing delays and optimizing cash flow for your laboratory.
4. Adaptability to Industry Changes: The healthcare landscape is constantly evolving. Stay ahead of regulatory changes, coding updates, and compliance requirements with our proactive approach. We adapt our services to keep your laboratory billing practices in line with the latest industry standards.
5. Focus on Core Competencies: Your expertise lies in laboratory diagnostics, not in navigating the complexities of medical billing. By outsourcing these functions to us, you can allocate resources where they matter most – enhancing patient care and advancing your laboratory's capabilities.
6. Customized Solutions: Every laboratory is unique. We tailor our billing services to fit the specific needs and nuances of your operation, ensuring a personalized approach that maximizes efficiency and effectiveness.
Laboratory Medical Billing for Every Specialty
We have clients of all specialties across the nation and are confident in our experience understanding the billing cycle and process of each field.
Pathology laboratory billing
Clinical laboratory billing
Genetic and Molecular laboratory billing
Toxicology laboratory billing
Urology laboratory billing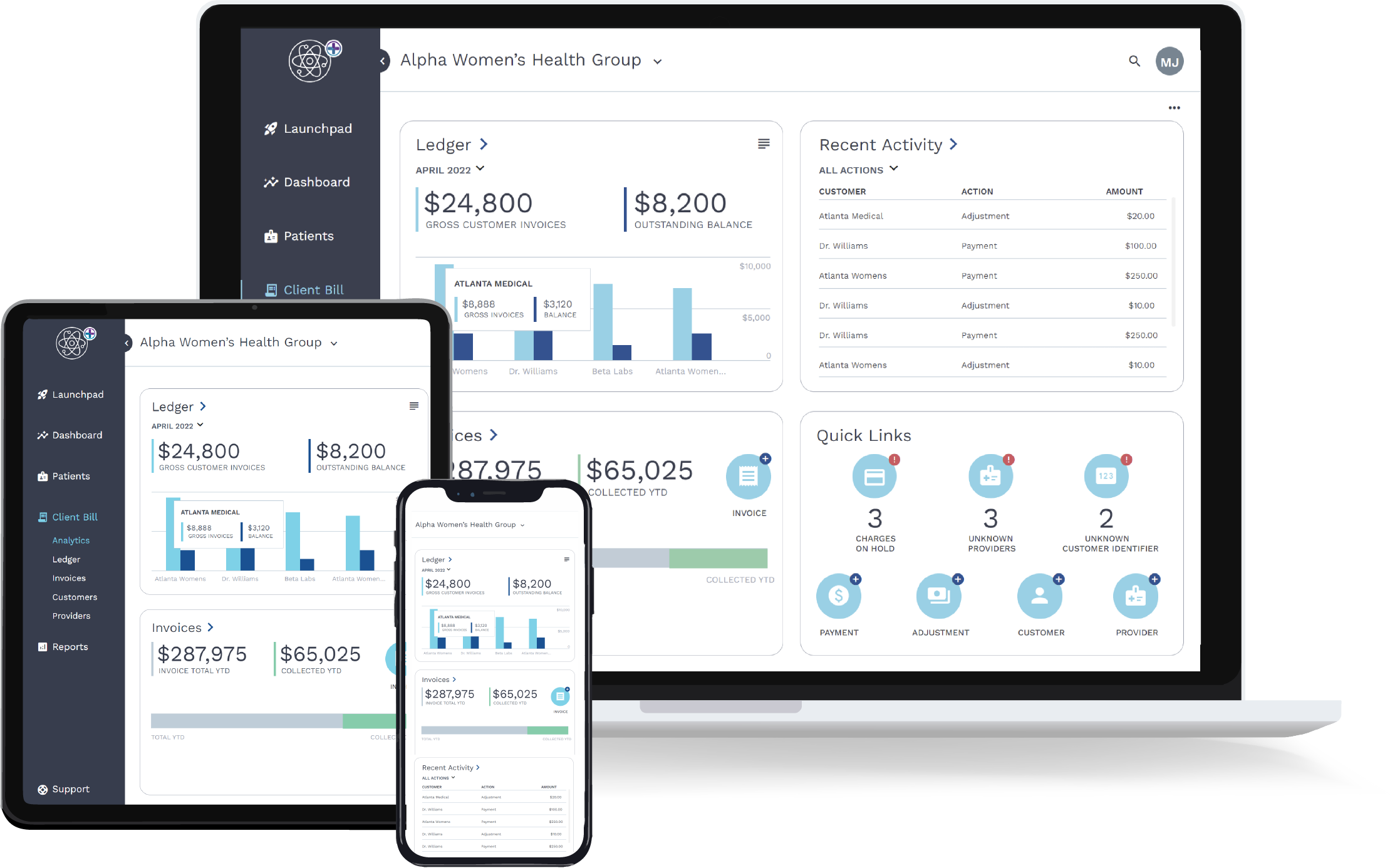 Get pricing that's catered to you.
You tell us your unique needs and plans and we see how our all-inclusive laboratory medical billing services can fit best.
Pay nothing to switch.
You don't pay any up-front, implementation, or connectivity costs.
Form a partnership vested in success. 
You receive consistent and dedicated support while we work to achieve your revenue and growth goals.
Start earning more for your lab, today
See why labs across the nation are making the switch from traditional medical billing companies and in-house billing to the #1 laboratory-exclusive billing partner.