Filing A Clean Claim the First Time with Phytest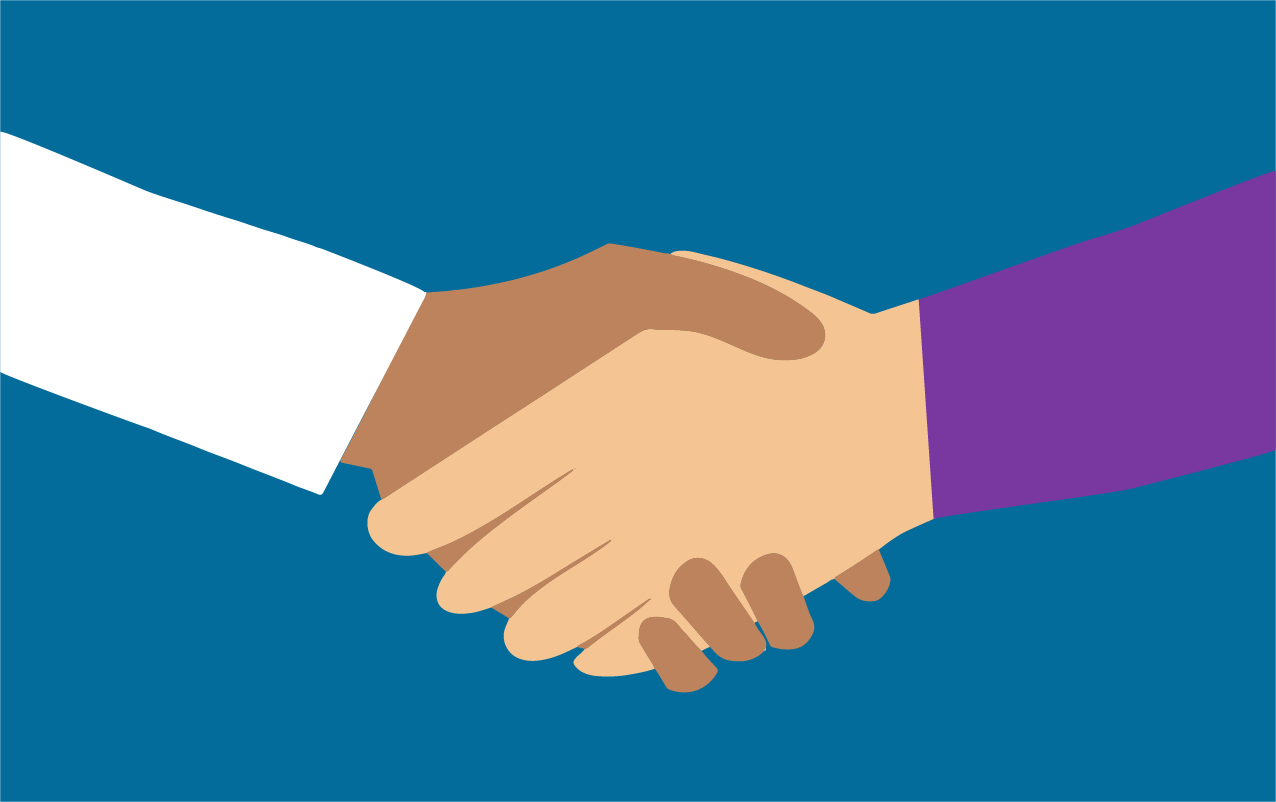 Even the most operationally efficient independent laboratory can fail if it's unable to ensure it's being paid appropriately for every test performed. For a laboratory competing in a complex healthcare environment, assuring profitability requires having a laboratory revenue cycle management process that focuses on filing claims accurately and timely the first time. Yet many labs waste time chasing accounts that lack medical necessity or contain inaccurate demographics. The lack of a consistent intake workflow perpetuates the denial bottleneck and often gets in the way of lab staff focusing on the clinical needs of the lab. Ensuring submitted claims are clean reduces first-pass rejections, increases cash flow, eliminates the high cost of denial management and re-submissions, and allows the lab to focus valuable resources on the front-end intake process and the all-important work of providing accurate and timely test results to healthcare providers and patients.
What is a Clean Claim?
According to the Centers for Medicare and Medicaid Services (CMS), a clean claim is defined as "a claim that has no defect, impropriety, or lack of any required substantiating documentation[1]." Because clean claims have all the appropriate information required for processing, they can be quickly adjudicated, allowing labs to receive reimbursements promptly. Often clean claims are required to be paid within 30 days of receipt; otherwise, interest can accrue on the claims[2]. If claims do not meet the payer's "clean claim" definition, they will require costly investigation or other external resolution.
The Challenge: Coding Changes
Since ICD-10 diagnosis codes were implemented in 2015, clinical laboratories have found it more challenging to get paid as payers require more documentation to support the claims that labs submit for payment [3]. While ICD-10 coding was designed to track disease and patient outcomes more accurately, the burden of increased documentation makes it more time-consuming for labs to adhere to the clinical compliance and documentation requirements needed for clean claim submission.
In addition, CMS released the 2021 Physician Fee Schedule in August 2020, which CMS projected to decrease lab reimbursements by 5%. CMS expected other services, like pathology tissue examinations, to have reduced reimbursement by as much as 12%[4]. These projections make it critical for labs to ensure initial submissions of clean and timely claims to maximize revenue. However, laboratory billing services that focus exclusively on laboratory revenue cycle management can effectively improve clean claim rates so labs can receive maximum reimbursement for their services.
Evolving Regulatory Guidelines
In 2014, the Protecting Access to Medicare Act (PAMA) was passed[5], requiring CMS to create codes to accommodate new advanced diagnostic laboratory tests (ADLTs). This resulted in CMS adopting Proprietary Laboratory Analysis (PLA) codes to expand on the PAMA requirements and accommodate the rapid expansion of ADLTs.[6] After PAMA changes went into effect, CPT codes underwent a shift in 2017, creating uncertainty among labs as legacy Laboratory Information Systems had to be re-programmed to accommodate the new code sets, and payers struggled with their own system conversions.
These sweeping changes to codes are coupled with CMS and the AMA routinely adding or changing hundreds of CPT codes annually. These issues allow one to quickly understand how hard it is to stay abreast of the constant changes and regulatory hurdles to get paid for the tests the lab performs. Phytest routinely monitors payer websites, CMS transmittals, regulatory guidelines, and payer bulletins to stay current on all payer requirements to ensure that your claims are coded correctly and that our systems reflect the most current payer information.
Ensuring Accurate Patient Data
For claims to be reimbursed correctly on the first submission, payers require accurate, detailed information. A review across multiple payers shows that for a claim to be processed accurately, the claim requires[7]:
Accurate demographics and insurance information
Standard Health Care Procedure Coding System (HCPCS) code sets and modifiers
Standard Current Procedural Terminology (CPT®) code sets and modifiers
Standard International Classification of Diseases (ICD-10) codes
Accurate entries for all the fields of information contained in the UB04 or CMS-1500 forms
Any additional clinical documentation required for the claim to be considered complete
As late as 2016, studies showed that a disconnect between physicians and lab professionals was a contributing factor in potential diagnostic errors and that having a more collaborative relationship would help improve health care outcomes.[8] We are now seeing a significant shift towards interoperability in some sectors of healthcare. Specifically, clinical labs are taking more steps to integrate with Electronic Health Record (EHR) software to ensure accurate and timely transmission of PHI and supporting medical necessity information.[9]
This push towards interoperability is critical for laboratory billing companies as well. By creating interoperability between the Electronic Health Record (EHR), Lab Information System (LIS), and Lab Revenue Cycle Management platform (RCM), providers create a single electronic workflow encompassing intake, test requisitioning, insurance eligibility, testing, reporting, and billing. Phytest's tech-enabled billing software focuses heavily on integration within the lab workflow to ensure accuracy, timeliness, and quick turnaround on payments.
Timely Submission of Claims
Depending on the payer, timely filing guidelines can vary greatly. This means that understanding claim submission deadlines is a critical component to success. For example, Aetna requires in-network claims to be submitted within 120 days of service[10]. On the other hand, the lab must submit Medicare claims within one year of service[11]. When deadlines are missed, the lab incurs bad debt and loses revenue. Once a claim deadline is missed, it is almost impossible to recover that revenue. However, Phytest's proprietary laboratory billing software, Atlas, provides workflows that enable staff to keep an eye on deadlines and exceptions to effectively work with our lab partners to confirm all claims are handled properly.
Appropriate Prior Authorization
Some insurers require providers to obtain prior authorization for specific medical procedures, sometimes called preauthorization or precertification. Except in some emergency cases, payers require prior authorizations for services to control costs[12]. However, many providers feel that prior authorizations are burdensome and complete 40 prior authorizations on average each week[13]. On top of that, the average provider spends 16 hours each week to complete prior authorizations accurately. For labs specifically, the increasing amount of genetic and molecular tests ordered by physicians has caused insurers like UnitedHealthcare and Anthem to require prior authorizations for specific lab tests[14]. It may be challenging to keep up with these requirements as an independent laboratory, but laboratory RCM providers can ease this burden by identifying services or payers that require preauthorizations. This helps to reduce the number of rejected or denied claims, which otherwise can lead to the patient or the provider absorbing the total cost of service instead.
The Phytest Solution- Improving Revenue Opportunities
Independent laboratories need to establish a successful, efficient claims process with the help of a laboratory billing solution. By identifying all needed documentation required for specific claims, labs can correctly file initial claims. Without needing to rework claims, labs can focus more on the billable services they provide to increase revenue and decrease the time spent reconciling rejected or denied claims. Whether you manage a physician office laboratory or a large reference lab, Phytest can provide the laboratory billing services and solutions necessary to assist you in achieving these goals.
Phytest has been providing laboratory billing services and lab RCM solutions for over 20 years, leaving us witness to the numerous changes within the payer landscape. It is important to have an experienced laboratory revenue cycle management partner who will provide laboratory data management that assures claims are filed cleanly and efficiently. While many lab billing services offer similar capabilities, Phytest goes above and beyond to deliver innovative laboratory billing solutions to avoid claim denials and identify additional areas for revenue capture. The Phytest solution focuses on aspects of claim processing often overlooked. and encompasses a multistep workflow designed to improve first pass rejection and denial rates, eliminate costly rework and resubmissions, increase overall collections and profitability.
Data Integrity
Through Phytest's proprietary laboratory billing software and additional peripheral tools available through strategic partnerships, we provide a comprehensive prebill review before a claim even enters our billing system.  Our system conducts dozens of checks to validate patient and insurance demographic information, verify referring provider credentials, and ensure that claims are free of defect before batch submissions.
VOB and Precertification
Phytest provides a prebill insurance verification to determine effective coverage based on the insurance reported at the time of service. Any discrepancies are researched by Phytest and claims we cannot correct are routed back to the lab for additional investigation. During the eligibility check, Phytest also determines if precertification is required and checks the file to see if it has been obtained. Claims requiring precertification that do not have a valid approval on hand are routed back to the lab or referring provider to obtain proper prior approvals. Phytest can provide eligibility and precertification tools to clients who need them.
Rules Engines, MUEs, CCI Edits
Phytest stays informed on all payer regulations related to coverage determinations, medical necessity requirements, and timely filing guidelines. Our advanced rules engines provide ongoing updates on payer rules and regulations which are constantly incorporated into our internal workflows and communicated to our clients. Phytest is focused on remaining up to date on payer specific rules and remaining compliant.
Additionally, claims are cross referenced against our advanced rules engine to confirm claims processing and coding guidelines are met across all payers. Atlas routinely scans claim files for medically unlikely edits. (An MUE for a HCPCS/CPT code is the maximum units of service that a provider would report under most circumstances for a single beneficiary on a single date of service.)[15]. NCCI Edits compliance, (to prevent incorrect coding combinations that can result in improper payments[16]) and to assure ICD-10 diagnosis codes and CPT combination are supported by the payer and medical necessity requirements. If not, this identifies areas for further investigation.
Analytics
With Phytest's proprietary laboratory billing software and analytics tool, Atlas, laboratories can mine existing reimbursement data to find payer-specific CPT and diagnosis combinations that often require additional documentation. Knowing what a claim will require for documentation based on previously approved claims can help labs engage healthcare providers much earlier in the process to get the clinical documentation they need. This will not only improve claims but accelerates the flow of reimbursements to the labs. Through the Phytest Atlas client portal, your lab will have access to the analytics tools necessary to manage your data in an easily digestible and customizable way and stay informed of your real-time charges filed and reimbursements received.
Contact Phytest Today
Phytest is an independently owned laboratory revenue cycle management company that services labs of all sizes. With 24 years of experience in the healthcare billing industry, Phytest is comprised of in-house professionals that provide personable technology, patient, and client support. Our expertise in laboratory billing allows us to prepare individualized solutions for each client with the knowledge of the latest RCM billing guidelines, and federal and state regulations.
Contact our team of experts today to see how Phytest can partner with you to help your lab expand capability for growth and increase collections.
[1] https://www.cms.gov/Regulations-and-Guidance/Guidance/Manuals/downloads/mc86c11.pdf
[2] https://www.cms.gov/Regulations-and-Guidance/Guidance/Manuals/Downloads/clm104c01.pdf
[3] https://www.darkintelligencegroup.com/uncategorized/icd-10-gives-payers-more-data-about-lab-claims/
[4] https://www.ascp.org/content/news-archive/news-detail/2020/10/01/2021-medicare-physician-fee-schedule-slashes-lab-reimbursements-5-but-provides-some-pama-relief
[5] http://www.discoveriesinhealthpolicy.com/2017/05/cms-incorporating-use-of-ama-cpt-pla.html
[6] http://www.discoveriesinhealthpolicy.com/2017/05/cms-incorporating-use-of-ama-cpt-pla.html
[7] https://www.cigna.com/health-care-providers/coverage-and-claims/submit-claims/clean-claim-requirements
[8] https://blog.oup.com/2016/12/disconnect-between-physicians-laboratory-professionals/
[9] https://www.aacc.org/cln/cln-stat/2019/february/21/strengthening-the-chain-of-interoperability
[10] https://www.aetna.com/health-care-professionals/newsletters-news/office-link-updates-march-2019/news-for-you-march-2019/waivers-timely-filing-policy.html
[11] https://www.medicare.gov/claims-appeals/how-do-i-file-a-claim
[12] https://www.ama-assn.org/practice-management/sustainability/prior-authorization-research-reports
[13] https://www.ama-assn.org/system/files/2021-04/prior-authorization-survey.pdf
[14] https://www.darkintelligencegroup.com/the-dark-report/laboratory-billing/two-largest-payers-start-lab-test-pre-authorization/
[15] https://www.cms.gov/Medicare/Coding/NationalCorrectCodInitEd/MUE
[16] https://www.cms.gov/Medicare/Coding/NCCI-Coding-Edits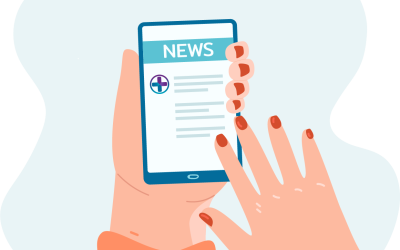 All eyes of the nation are on Washington this week as the looming possibility of a government shutdown is poised to close big parts of the federal government at least temporarily—including many health programs. Congress has until Saturday night, September 30th, to...