Laboratory Billing 101: Letting RCM Do the Work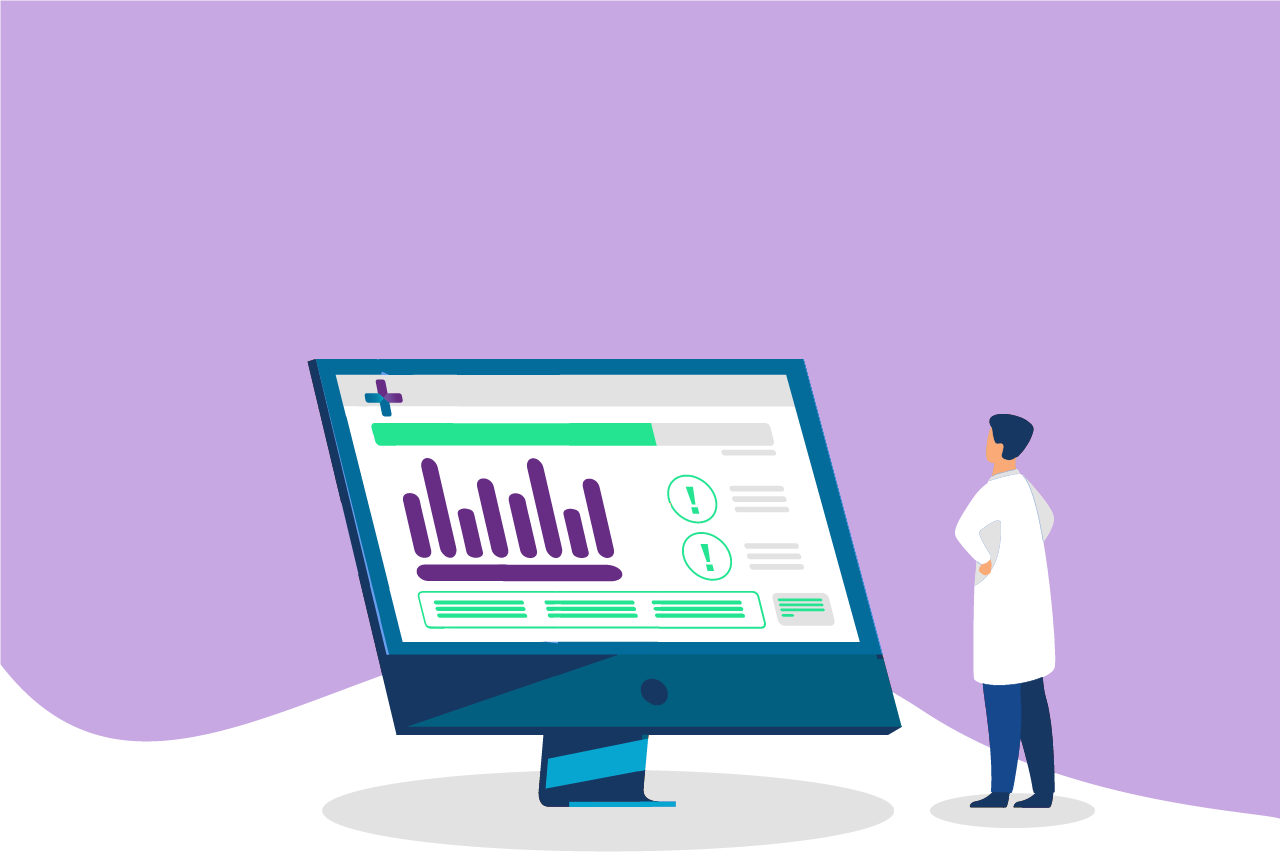 Today, laboratories are relied upon for improving our healthcare system through quality and informed testing for diagnostics. Results from clinical laboratory tests provide not only individual treatment plans, but also insights into trends and threats to our nation's health. Flexibility, resourcefulness, and expertise of laboratory personnel are key to providing consistent and timely testing.
To operate an effective and successful clinical laboratory which can service patient needs, also requires that Lab directors dedicate time and resources to navigating the laboratory billing cycle in a way that is effective and beneficial to their facility. However, changing patient volume, evolving and sometimes complex compliance guidelines, and an unclear view of revenue analytics often present problems to labs of any size.
Better understanding the process of the laboratory billing cycle may reveal obstacles and pain points that labs may experience when handling billing in-house, while focusing on managing and delivering quality laboratory services for their patients and providers. Integrating customized laboratory billing software can solve some of these issues but partnering with a revenue cycle management (RCM) company like Phytest can eliminate the hassles of the laboratory billing cycle while producing better financial results.
The Laboratory Billing Cycle
The laboratory billing cycle is the process of billing provider-requested patient lab services to an insurance company, or payer, using formulated codes that distinguish claims through patient eligibility, provider credentials, and medical necessity. The billing cycle can range in time and complication depending on the efficiency of a lab's billing operation, either in-house or outsourced to a laboratory-focused revenue cycle management company such as Phytest.
The Patient and Their Provider
The laboratory billing cycle begins with a patient seeking treatment or a diagnosis that requires a specimen to be tested by a clinical laboratory. Patients first go to their provider who determines which tests should be administered in a lab, based on the physician's recommendation. The provider orders, or creates a requisition, for these tests to be sent directly to the lab from the provider, or the patient is given the order to present to the lab in person on behalf of their provider's instruction.
The Laboratory
A clinical laboratory receives an order following a patient's visit with their provider that instructs specific tests to run with a collected specimen or sample. Tests can vary in a range of complexity and resources such as equipment. The results from the tests are then analyzed and returned to the provider.
After all laboratory services are completed for a patient, laboratories utilize two coding systems that distinguish a diagnosis from the tests and procedures performed by the provider.
The International Classification of Diseases (ICD) code set is the international standard diagnostic tool for epidemiology, health management, and clinical purposes. This system of diagnostic codes classifies diseases, symptoms, abnormal findings, complaints, circumstances, disorders, causes of injury, and other reasons for patient encounters.
The Current Procedural Terminology (CPT) code set (copyright protected by the AMA) offers providers, coders, patients, and payers a uniform language for coding medical services and procedures administered in relation to a diagnosis.
Insurance Companies and Payers
The laboratory determines CPT coding for the test and the ordering physician provides the ICD codes and demographics of the patient which are included in a claim or bill that is sent to the patient's insurance company or payer. Insurance companies and payers receive the claim data through an 837 file, an electronic file that contains all the detail associated with the patient demographics and the dates and services performed. Claims are then typically adjudicated and approved, denied for any one of a multitude of reasons, or pended due to the payer request for medical necessity documentation or medical records.
Collecting Payment
Once a claim is approved, insurance companies reimburse laboratories according to rates that are pre-negotiated between the payer and provider. Any patient responsibility, or beneficiary cost sharing such as deductibles or copayments, is then billed directly to the patient for remaining balances.
Pitfalls in the Laboratory Billing Cycle
A clinical laboratory faces room for error at every stage of the billing cycle that can result in costly mistakes for the facility. Along with managing in-house mistakes, the lab can still be afflicted by a host of problems occurring from a lag behind shifting federal and state laws, compliance regulations, and cooperation from patients and providers.
Labor and Management
Most laboratories that house their own billing departments quickly realize the management and knowledge required to keep the department running efficiently. Some labs may have trouble allocating enough labor to maintain workflow of billing and collections management with the volume of patients and providers the facility is servicing. Additionally, laboratories alone often lack the resources or ability to effectively analyze the data necessary to identify crucial areas of loss, improvement, or opportunity.
Denials
The interaction between the laboratory and payer, once an initial claim has been received, can be one of the most time-consuming stages in the billing cycle. Denied or rejected claims can be exchanged numerous times while corrections are made, often the provider relents and accepts an incomplete reimbursement.
Denials can result from a myriad of billing and compliance issues from the provider and laboratory billing staff. Just a few reasons a lab could receive a denied claim in the form of an Explanation of Benefits (EOB) is:
Improper payments
Medical necessity
Inadequate documentation
Improper use of modifiers
Invalid patient information and demographics
Non-covered services
Related tests
A laboratory can face serious financial impacts from claims denials which can average between a rate of 15 and 30%. It is important to work with an experienced laboratory revenue cycle management company such as Phytest that understands how to predict denials and to perform pre-work to reduce the probability of such denials.
Collections
All issues within the laboratory billing cycle can affect the facility's bottom line: denied, delayed, or incomplete payments. Patient cooperation and satisfaction is dependent upon the laboratory's availability to provide exceptional customer service, timeliness of receiving bills, clear understanding of their bill, and accessible options for their payment. Often, clinical laboratory billing departments are primarily focused on successfully getting claims paid, and not as focused on catering to the individualized needs of patients and their desire to understand their bill. At Phytest, patients can connect with our patient service representatives who are located in our Atlanta office and are available to speak to them to resolve their questions and concerns.
Partner with Laboratory RCM Experts
There are many obstacles within the laboratory billing cycle that lab directors and supervisors may not know how to navigate to effectively manage their lab and maintain good standing with providers and their clients. Partnering with a laboratory-focused revenue cycle management (RCM) company will not only provide specific service offerings to streamline the billing process, but also provide the tools and analytics labs need to make informed decisions for the facility's growth.
Clinical laboratory RCM companies like Phytest ensure that laboratories are relieved from all billing and revenue issues so they can remain focused on providing the most accurate and advanced services while also increasing revenue. Phytest will equip your laboratory with a team of certified billing, technology, and healthcare specialists that support your lab's goals and patient needs every step of the way with personalized solutions. Our company considers the unique requirements of a lab and can provide lab owners and management with interpersonal service that prioritizes the client and patient experience.
Contact Phytest Today
Phytest is an independently owned laboratory revenue cycle management company that services labs of all sizes. With 24 years of experience in the healthcare billing industry, Phytest is comprised of in-house professionals that provide personable technology, patient, and client support. Our expertise in laboratory billing allows us to prepare individualized solutions for each client with the knowledge of the latest RCM billing guidelines, and federal and state regulations.
Contact our team of experts today to see how Phytest can partner with you to help your lab expand capability for growth and increase collections.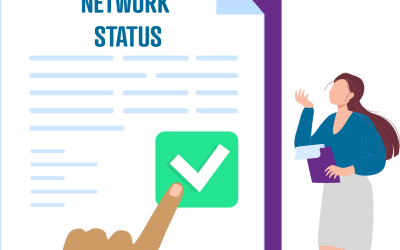 As a laboratory billing company, we understand that the financial health of laboratories is intrinsically tied to their ability to navigate the complex world of healthcare billing. One key factor that significantly impacts revenue is the process of laboratory...