Billing Analysis
See how your laboratory's billing compares to advancing industry standards in 2 minutes with our free billing analysis.
Complete just 9 easy-to-answer questions that are confidentially reviewed by a team of lab billing experts that will provide unique feedback on your lab's billing environment.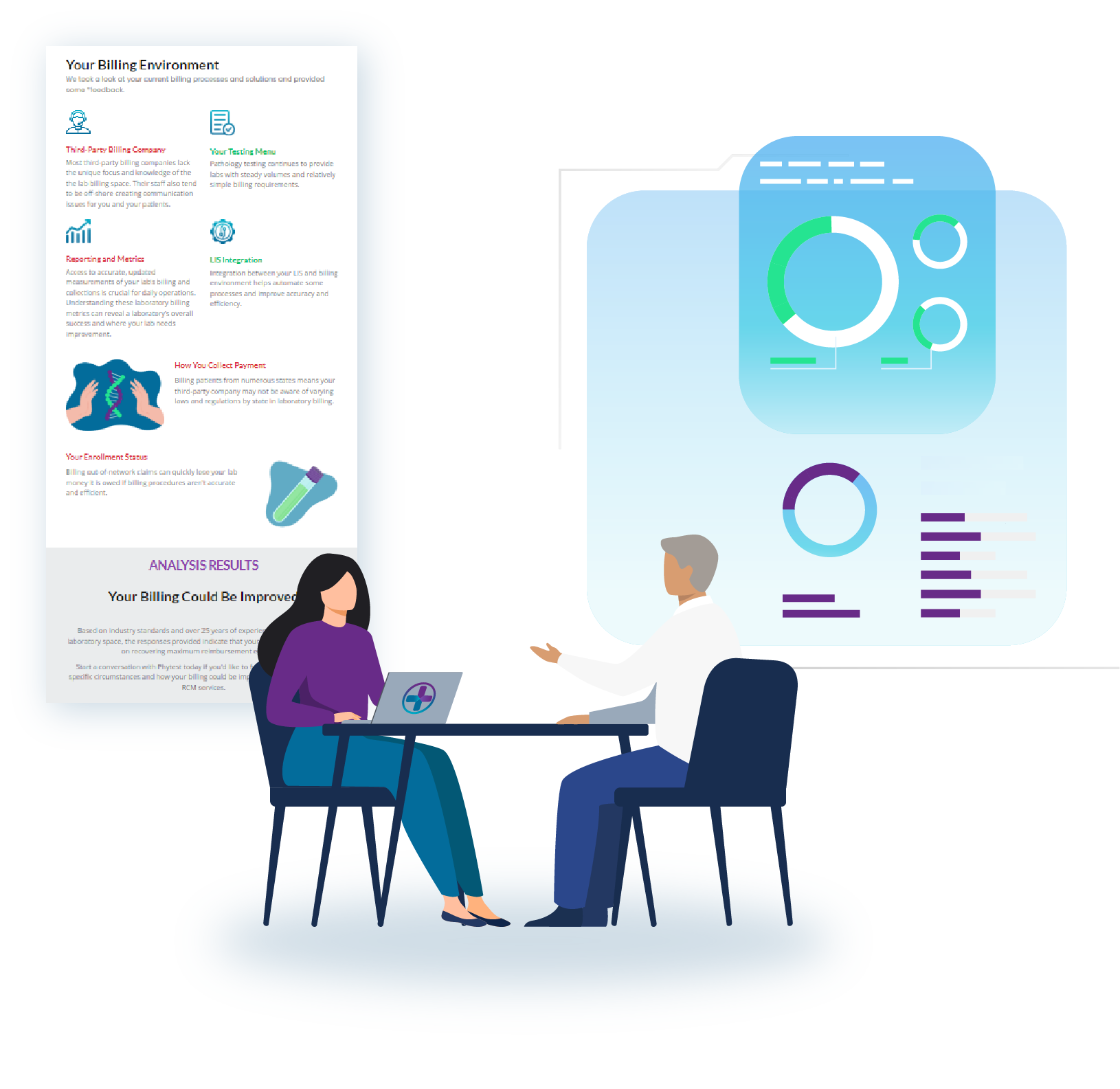 Please complete all fields, they are helpful in determining a complete analysis.
Phytest and phytest.com is 100% compliant with the HIPAA data protection regulation. Visit our privacy policy to learn how we collect, keep, and process your private information in accordance with these laws.